Mobile Phone Insurance
Mondial Assistance's mission is helping people anytime, anywhere. We love working with new challenges and listening to our customers' needs. We've been protecting you whether you were driving, traveling or dealing with an unexpected event! Today, we are proud to present our mobile phone insurance ; our new line of business which brings us even closer to you, our customers, and to your needs.
How does it work and what does it cover?
Just like any other possession, you may drop your phone or spill water or coffee on it; small, unpredicted incidents happen every day! No need to worry! Our insurance products have been specifically tailored to offer the protection and the peace of mind you seek. Our 60-year experience allows us to offer reliable insurance products and solutions for any situation you might face.
Recent studies show that: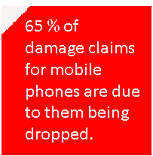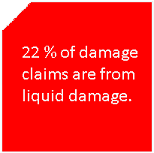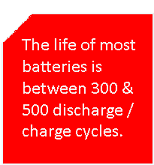 Do not worry about repair or replacement costs following accidental fall or liquid accidents because we've got you covered! Mondial Assistance, the world leader in assistance and personal services protects your precious mobile phone and makes sure that it is repaired or replaced so that you do not lose touch with the world.
Our mobile phone insurance products cover you against:
Accidental Damage
Fracture / Screen Cracking
Water / Humidity Damage
Total Battery Wear
Unauthorized Calls
Protecting you is what we do best, so why not protect your mobile phone as well?!